SPOTLIGHT ON KIRKLAND & ELLIS LAW FIRM
for Donating $12.5 Million to HBCUs, Nonprofits and Organizations, including NAFEO
WASHINGTON, D.C., Nov. 18,  2021 – Kirkland & Ellis Law Firm  litigation Partner Michael Jones, a Dillard University alumnus,  led the litigation team in the Maryland Higher Education Equity Case to victory after 12 years of pro bono representation. Kirkland & Ellis will share $12.5 million of the statutory fees it received from the State of Maryland as part of the landmark $577M  settlement with seven Historically Black Colleges and Universities (HBCUs), nonprofits and community organizations with missions to advance racial justice, equity and civil rights. The largest donation will go to the Dillard University Center for Racial Justice in New Orleans. A $5 million gift from the Firm will allow Dillard's Center for Racial Justice to create an endowment to fund paid internships at various civil rights and public interest organizations. With its gift, NAFEO will accelerate its building of an elite HBCUs Justice Advocacy Corps, and launch HBCUs Linking the Supply Chain that will support NAFEO member institutions in addressing the crisis in supply chain management.
The work of the Kirkland lawyers and those at the Lawyers Committee for Civil Rights Under Law, was an exemplary, strategic, multipronged approach to lawyering. The 12-year pro bono investment of Kirkland & Ellis, to bring financial equity to Maryland and in so doing, to establish the roadmap for the other 18 states that maintain dual and unequal higher education systems, to seek to attain equity, is a testament to the commitment of the firm to using its resources to leveling playing fields across America. Their $12.5 million gift to seven HBCUs, and nonprofits and community organizations committed to economic justice is reflective of the great lengths to which they will go to move the nation toward educational, economic and racial equity.
As the membership and advocacy association for all HBCUs, it was with tremendous humility and a joy filled spirit, that I was privileged to accept the unprecedented Kirkland & Ellis private investment in NAFEO, on behalf of all 105 HBCUs, and 80 PBIs: 185 presidents and chancellors, 700,000 students, 72,000 faculty, and nearly 7 million alumni.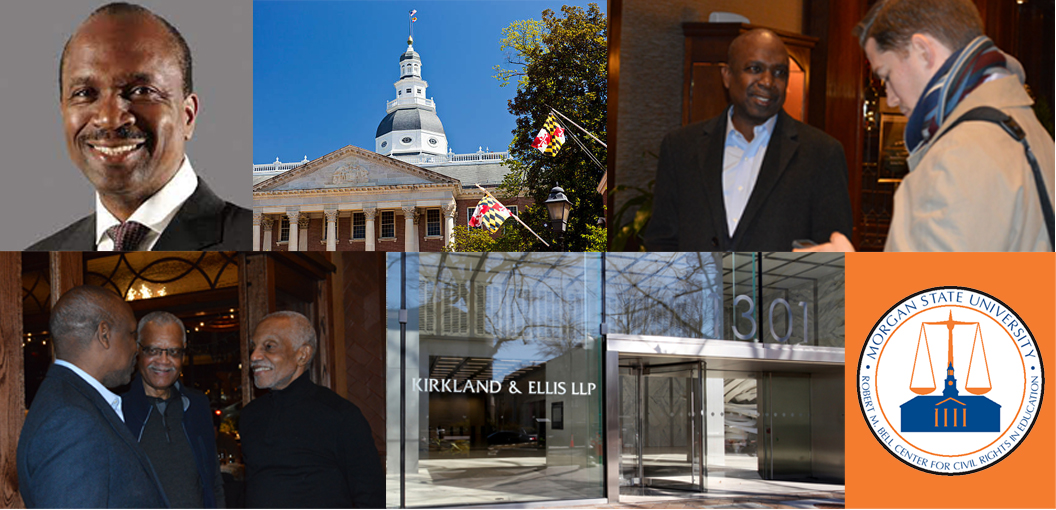 About NAFEO
The National Association for Equal Opportunity in Higher Education (NAFEO) is the nation's only national membership association of all of the nation's Historically Black Colleges and Universities (HBCUs) and Predominantly Black Institutions (PBIs). Founded in 1969, by the presidents and chancellors of HBCUs and other equal educational opportunity institutions, NAFEO is a one of a kind membership association representing the presidents and chancellors of the public, private, independent, and land-grant, two-year, four-year, graduate and professional, HBCUs and PBIs.