Juneteenth 2023 Call to Action
to Clarify What HBCUs Are and Are Not
Join the NAFEO campaign to clarify for  policy makers, policy shapers, media, funders, partners, investors, parents, students, administrators  and everyone in or seeking higher education in America, what HBCUs  are and what they are not. Lend your potent voice to educating the HBCU Community, and all of its supporters, partners, beneficiaries, investors, interpreters, champions, and challengers about the centrality of  HBCUs to American. Progress. HBCUs are America's quintessential equal educational opportunity, mission-based colleges and universities, born out of America's deplorable history of slavery, intentional discrimination and subjugation. HBCUs suffer manifest lingering vestigial adverse impacts from the American history that an increasing number of states are voting to strike from American classrooms, discourse, and virtual venues—wipe out as though slavery and its vestiges never happened. . They do not want to clarify that HBCUs are NOT minority-serving institutions (MSIs). They have no race or ethnicity criterion. MSIs are Hispanic-serving Institutions (HSIs), Asian American and Native American Pacific Islander-Serving Institutions (AANAPISIs), and Predominantly Black Institutions (PBIs). HSIs, AANAISIs, and PBIs are institutions, like HBCUs that are central to America's ability to realize important goals, but they are disproportionately predominantly White institutions that enroll a certain percentage of low-income, underrepresented minority students, and which must document underfunding relative to other institutions in their service area.  Neither Tribal Colleges and Universities (TCUs) nor HBCUs are MSIs. Both the non-racial, non-ethnic institutions. HBCUs and TCUs are central to closing the educational, employment, economic, wealth, health, housing, sustainability, peace, and justice gaps in America, as are the MSIs. But HBCUs and MSIs are not fungible. America must invest in HBCUs and TCUs first, to eliminate the vestigial impact of  de jure discrimination—the race/ethnicity deficit,  and on top of that, invest in  these richly diverse institutions an equitable  share of the broader higher education dollars that will enable them to thrive and realize their missions, priorities and goals in the highly competitive higher education system in America. My sons and daughters please lend your voices and votes to this important clarification. Failure to make this critical clarification could be the death knell for HBCUs and TCUs.
As the Agriculture Bill is being reauthorized, use your investigative, research, quantitative, economic, legislative, and other honed skills and understandings to determine whether certain provisions in the bill perpetuate vestigial discrimination against 1890 land-grant institutions— perpetuate the race deficit resulting from the American system of slavery or concretizae the vestigial impacts of slavery in agricultural programs, services, and funding floors. If so, act collectively to modify,  clarify and/or eliminate the provisions.
For America to optimize its security and competitiveness in the 21st Century, it must have an excellent, diverse, inclusive, military workforce/service corps; world class diverse scientists, technologists, engineers, mathematicians (STEM workforce).  The Department of Defense is required to create plans that include non-racial/non-ethnic,  mission based HBCUs, and Tribal Colleges, as well as Minority-serving Institutions (MSIs), that have a race/ethnicity criterion–HSIs, AANAPISIs, PBIs. The research of NAFEO, UNCF, and TMCF shows that HBCUs are punching far above their weight in STEM. The late Bill Spriggs, the Senior Economist for NAFEO until his death in June 2023,  reported for NAFEO in Blacks in STEM: Understanding the Issues, 2018, that despite some decline in Black graduates from HBCUs, I in 5 Black engineers graduate from HBCU. In another report for NAFEO on HBCUs and STEM, Dr. Spriggs reported that HBCUs, just 3% of American colleges and universities, account for 42% of Blacks graduating with advanced degrees in STEM. Four of the top 20 leading producers of Black Baccalaureates in Science and Engineering are HBCUs. Ten of the top 50 baccalaureate institutions who graduate Blacks who earn doctorates in Science and Engineering are HBCUs. These and other data demonstrate that neither the US Department of Defense nor America can realize their excellence, diversity, skilled professional proficiency, pipeline, R & D, global understandings and cultural sensitivities requirements without increased HBCU participation. HBCUS can provide the level of participation that will enable America to realize its Defense scientific, technological, Engineering, diversity labor force needs, and service corps needs, with targeted funding to well positioned HBCUs to enable them to run FFRDCs and UARCs, establish themed Research Centers of Excellence, scholarship. internship, apprenticeship, fellowship initiatives and a NAFEO-Amesite driven AI technical skills eLearning platform that has a 95% success rate.  A modest comprehensive program  of this nature is projected to cost $500,000,000 for a 10-year period. Would this be an important investment of our  tax dollars in America's security, potency,  and peace?
IN 2022, AFTER NEARLY FOUR DECAES OF ADMINISTRATIVE AND LEGAL ACTION, IN Coalition for Equity and Excellence v. Md. Higher Educ. Commission,
THE STATE OF MARYLAND COURAGEOUSLY AND  CLEARLY ESTABLISHED A BLUEPRINT FOR EVERY STATE IN AMERICA THAT STILL MAINTAINS A DUAL & UNEQUAL HIGHER EDUCATION SYSTEM– ONE HISTORICALLY WHITE AND ONE HISTORICALLY BLACK–TO DETERMINE THE WAYS IN WHICH THE STATE PROGRAMMATIC AND APPROPRIATIONS DECISIONS ARE CONTINUING VESTIGIAL IMPACTS OF THE DE JURE DISCRIMIANTION THAT GAVE RISE TO SPLINTERED HIGHER EDUCATION SYSTEMS, WITH PUBLIC HBCUs CONTINUING TO SUFFER THE VESTIGIAL IMPACTS OF AMERICAN INTENTIONAL DISCRIMINATION—A RACE  DEFICIT IN FUNDING, FACILITIES, FACULTY, RESEARCH & PROGRAMS.  IF YOU WOULD LIKE TO LEARN MORE ABOUT THIS AND PERHAPS  EARN A SCHOLARSHIP OR FELLOWSHIP TO WORK ON THIS CHALLENGE, CLICK HERE (PLEASE INLAY. LINK TO REPORT ON MARYLAND CASE.)
Be focused, determined, engaged, affirmative, creative, filled with joy, resolute about continuing the struggle to uproot the interlocking injustices of racism  and classism,  and about effectively leveraging  HBCUs and  PBIs as laboratories in which to research, identify and apply new revolutionary solutions to the challenges of today.   Happy Juneteenth.  A Luta Continua!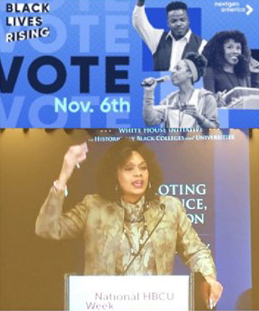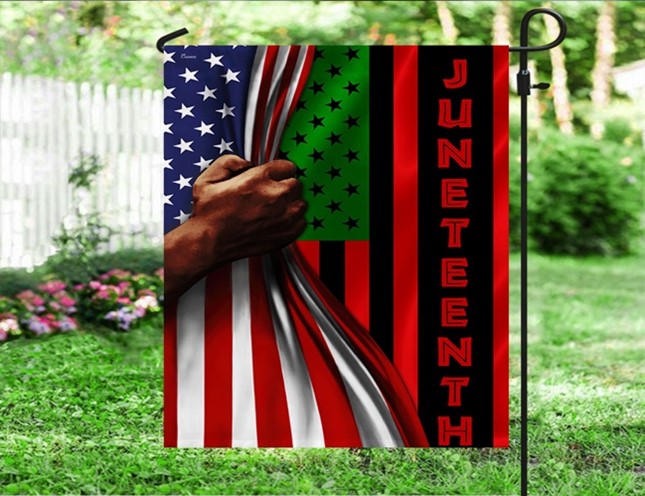 About NAFEO
The National Association for Equal Opportunity in Higher Education (NAFEO) is the nation's only national membership association of all of the nation's Historically Black Colleges and Universities (HBCUs) and Predominantly Black Institutions (PBIs). Founded in 1969, by the presidents and chancellors of HBCUs and other equal educational opportunity institutions, NAFEO is a one of a kind membership association representing the presidents and chancellors of the public, private, independent, and land-grant, two-year, four-year, graduate and professional, HBCUs and PBIs.