Prince Adewole Adebayo, Social Democratic Party (SDC) Candidate for President of Nigeria Convenes Meeting with Top African American Leaders About the Future of Nigeria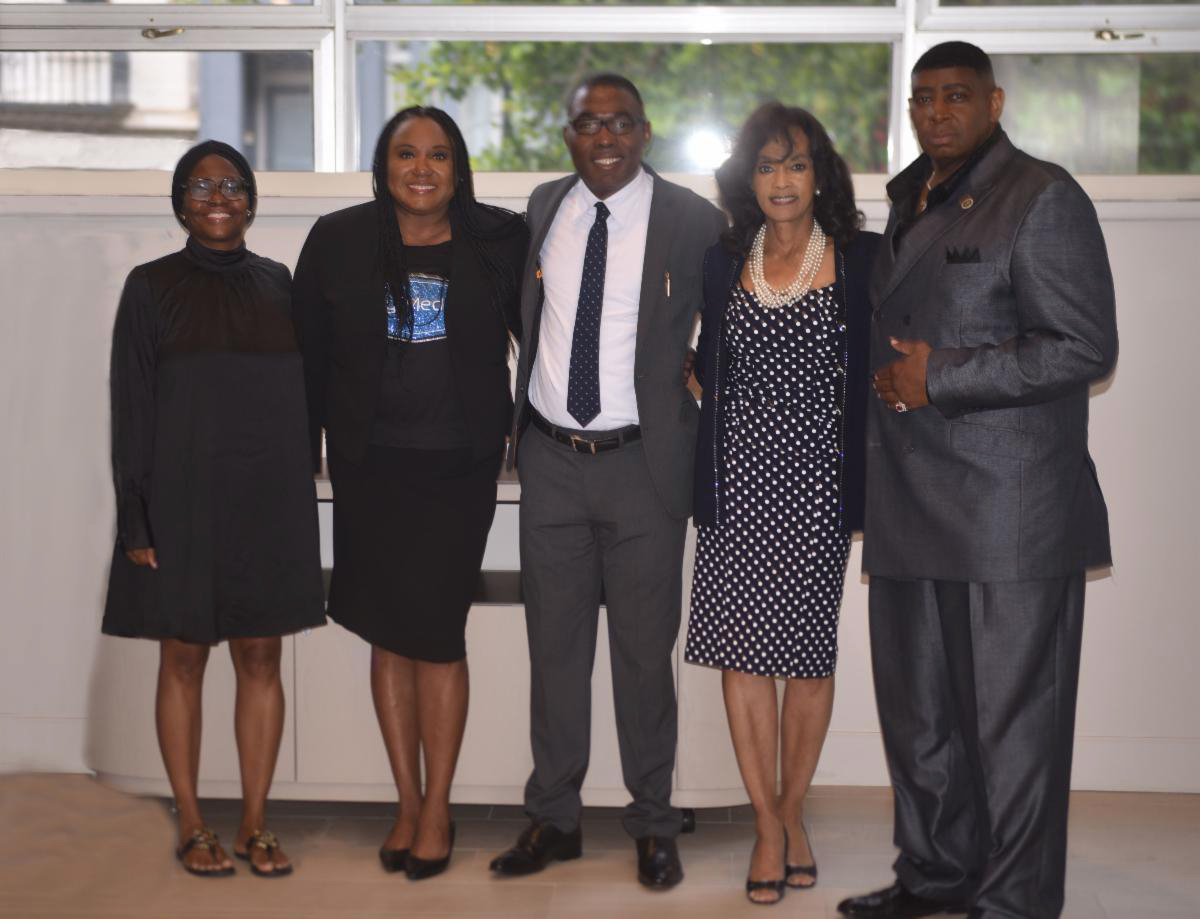 (JULY 12, 2022 – WASHINGTON, D.C.)
Nigerian Prince Adewole Adebayo, Social Democratic Party (SDP) candidate for President of Nigeria, convened a meeting last week at The Ven Hotel in Northwest, Washington, D.C. to discuss the future of Nigeria with top African American leaders in education and media. Adebayo met with Honorary Ambassador Reverend Dr. George E. Holmes, The Honorable Lezli Baskerville, Esquire, HBS and President and CEO of the National Association for Equal Opportunity in Higher Education (NAFEO), Christina Royster, President and CEO of Big Media Agency, Dr. Ky Dele, Public Relations Liaison, and others to discuss how future opportunities for the people of his country could be created by greater exposure to education.
President Baskerville opined that her views for growing an expanded and enhanced cohort of Nigerians who are educated, innovated, and using their abundant gifts, talents, and other resources to close the economic, wealth, health, sustainability, and justice gaps, address climate change, and grow a stronger more just nation aligns foursquare with that of Prince Adebayo. "The future of Nigeria, Africa in general, and the African diaspora is contingent upon an interdependent and inseparable collaboration among African-Ancestored people worldwide," she said.
"As institutions of education, innovation, liberation, scientific research, workforce preparation, entrepreneurship, service corps diplomatic, and peace corps preparation, HBCUs are the ideal institutions for moving African-Ancestored people forward, globally. From their inception HBCUs have prepared great African leaders. President Nnande Azikiwe, the first president of Nigeria, and President Kwame Nkrumah, the 1st president of Ghana were molded by Lincoln University, the first degree-granting HBCU."
"I am especially interested in the wealth development vision of Prince Adebayo," she continued. "Imagine how we could improve the lot of African-Ancestored people worldwide, if we better leveraged technology, our institutional resources, national and human resources, scientific research, and made more strategic use of our expendable income– $1.3T among Black Americans and the $4T GDP of the countries participating in the Africa Continental Free Trade Area."
While President Baskerville recounted a very compelling story in the area of collaborative education and economics, others were focused on how to deploy those stories to make them resonate with audiences in dynamic ways that call them to action.
About NAFEO
The National Association for Equal Opportunity in Higher Education (NAFEO) is the nation's only national membership association of all of the nation's Historically Black Colleges and Universities (HBCUs) and Predominantly Black Institutions (PBIs). Founded in 1969, by the presidents and chancellors of HBCUs and other equal educational opportunity institutions, NAFEO is a one of a kind membership association representing the presidents and chancellors of the public, private, independent, and land-grant, two-year, four-year, graduate and professional, HBCUs and PBIs.